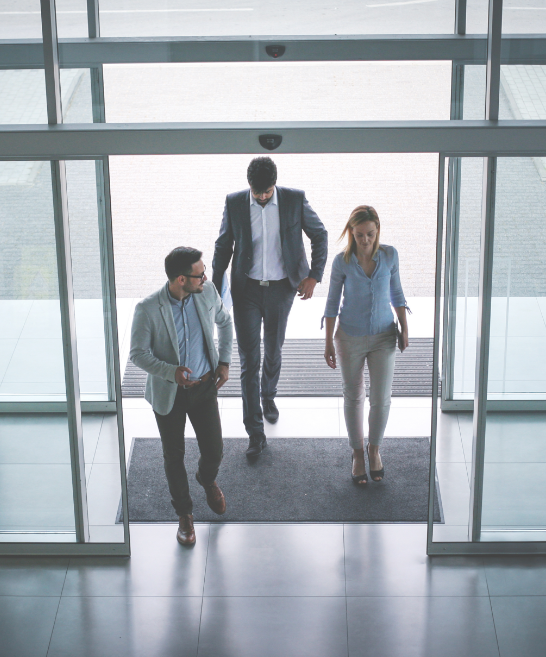 Temperature Measurement
We
support companies in their fight against COVID-19.
Temperature control is the primary method to verify if a person is ill. This information is very important, not only during the coronavirus epidemy, but also during common cold and flu seasons. We offer you a system, which helps to prevent infected people from entering your building (or property?, space?). Moreover, with the introduction of temperature control, you may introduce loads of other features, which are available in our platform.
System measures the temperature of each person entering the property. It does not let in those people, whose body temperature is higher than value set up by manager. If the infected person, has been in the property in recent few days, a notification is sent to others, who may have had contact with him/her. Whole administration and management is done via intuitive mobile app,
We will match a suitable solution for your property
We have a plenty of solutions that fulfill different requirements. Let's fight COVID-19 together.
Learn more
Contact us and we will provide you with all necessary information.