Coliving & Coworking solutions
Blue Bolt – comfort and usability
Tenants no longer need to worry about keys. Seamless opening flow and friendly UI guarantee unique user experience.
Access can be both permanent or temporary – it's up to the owner.
Blue Bolt works with any type of door or garage gate, elevator or parking bar.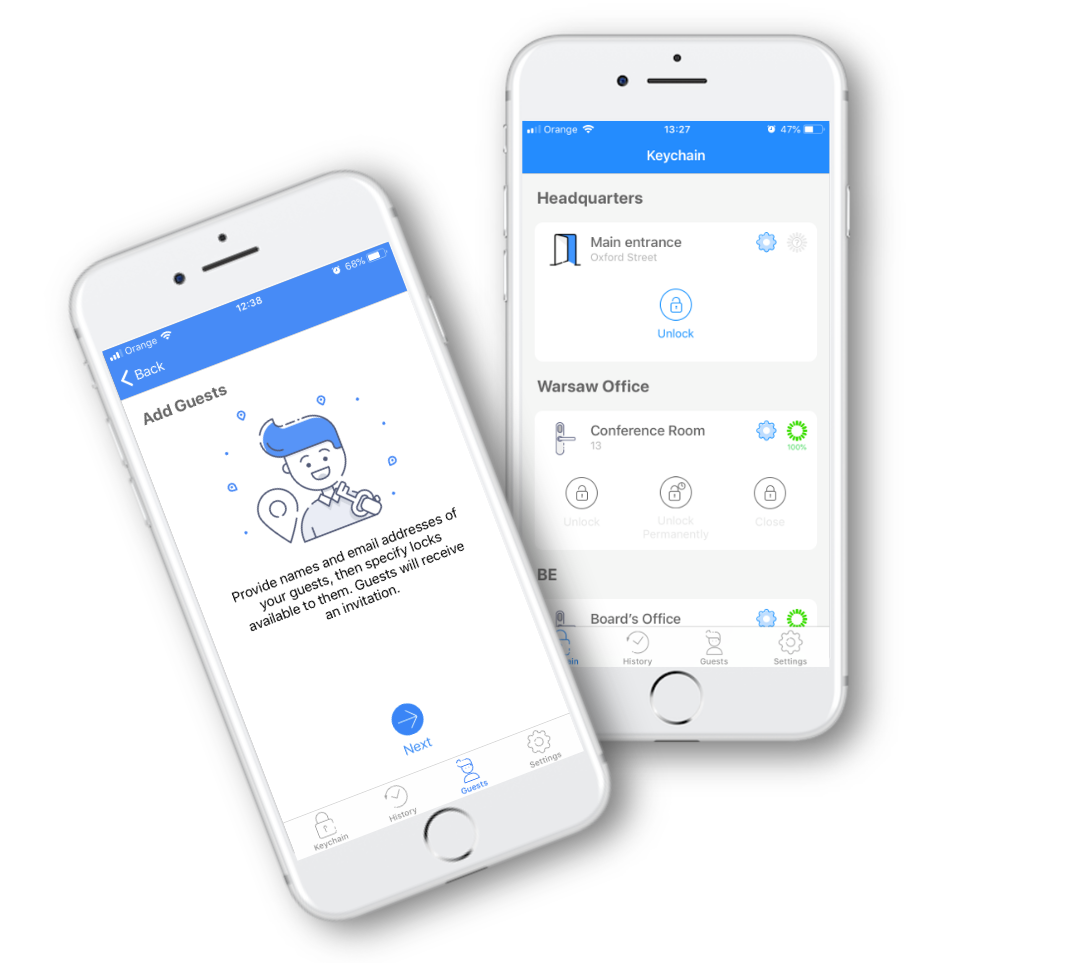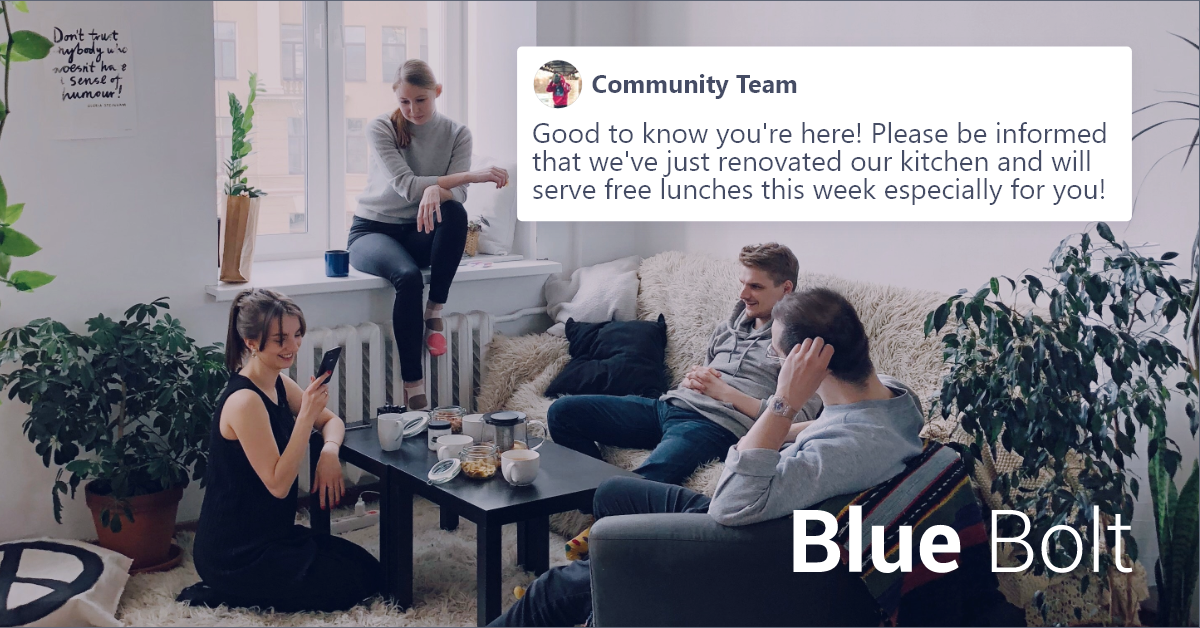 Blue Bolt brings people together
Someone wants to grab a coffee, throw a party or simply hang out? Just two clicks and all other members are instantly notified.
Choose one of the meeting options and Blue Bolt will find people nearby or at the same floor.
Foster engagement
Relationships that matter
Engage your tenants through gamification – award them for event participation, visiting many locations or buying other services within your coliving.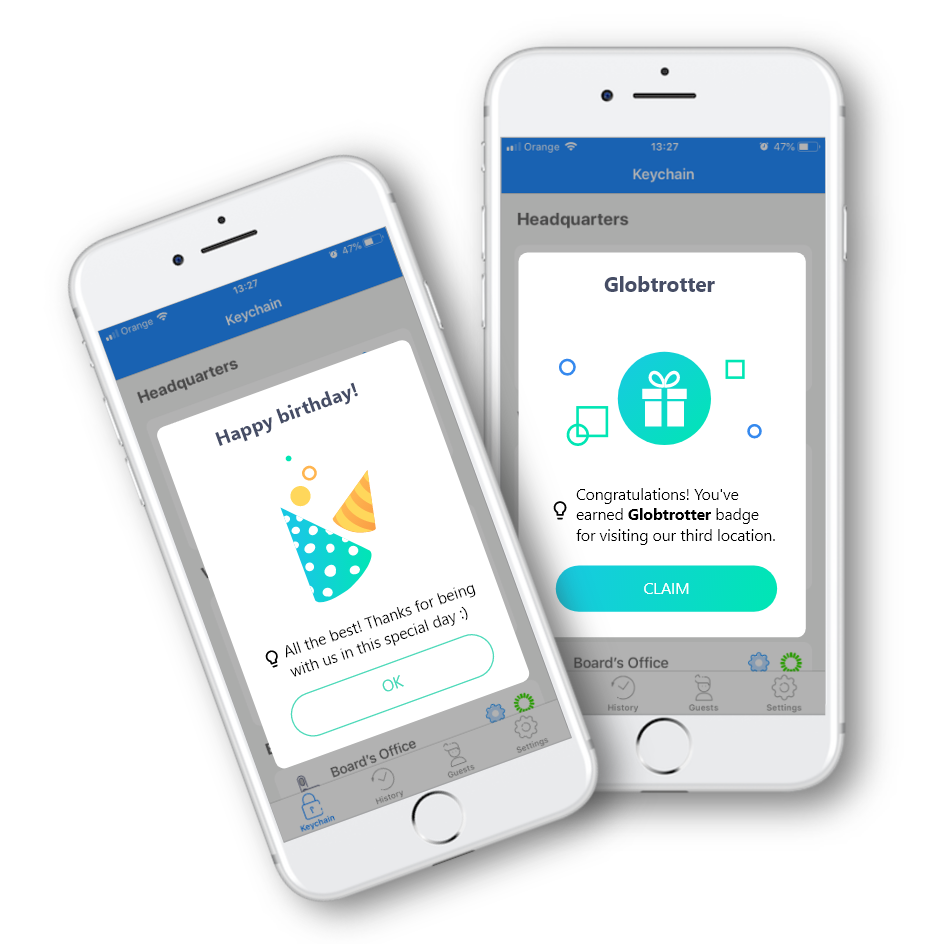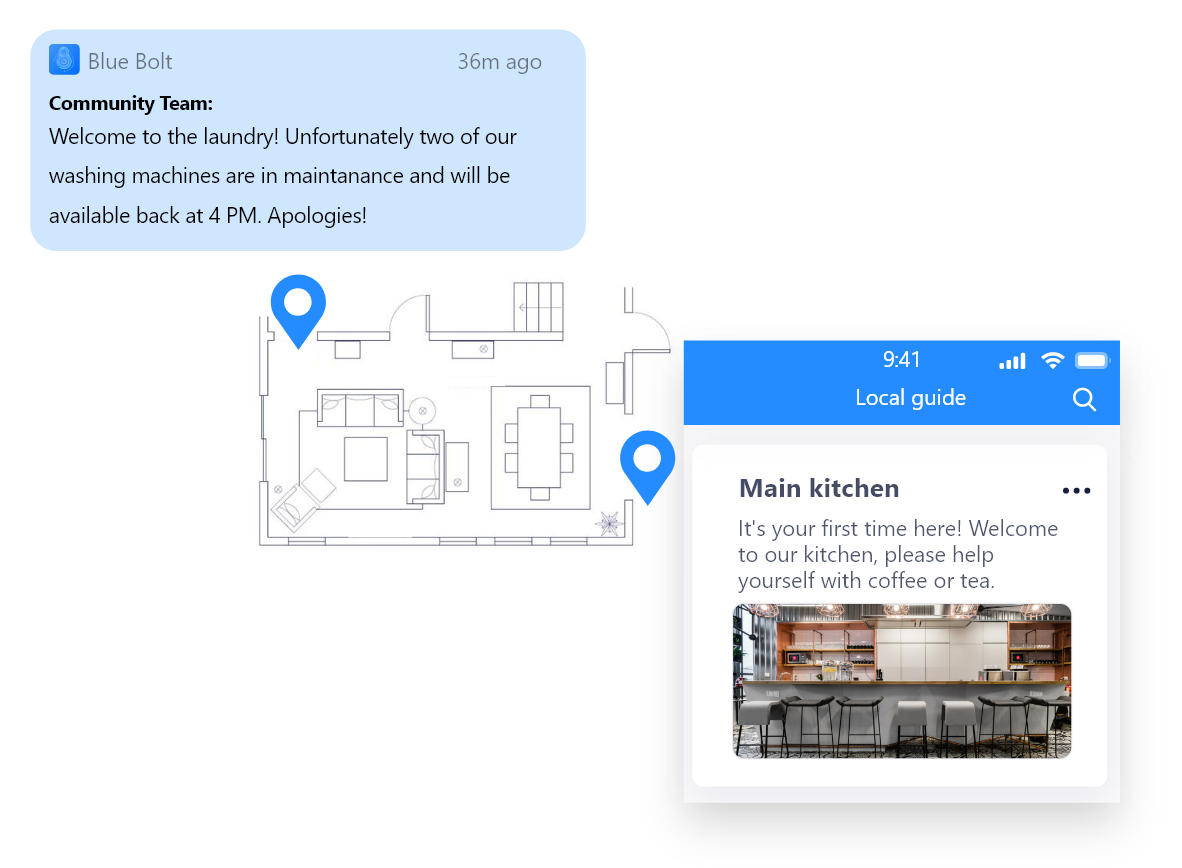 Be the host that people love
Nurture an atmosphere of constant care and help your tenants settle down easily.
If anything happens – deliver important context information to keep your members updated and address concerns.
Create a virtual reception during weekends or after working hours.